India Post Payments Bank, in 5 points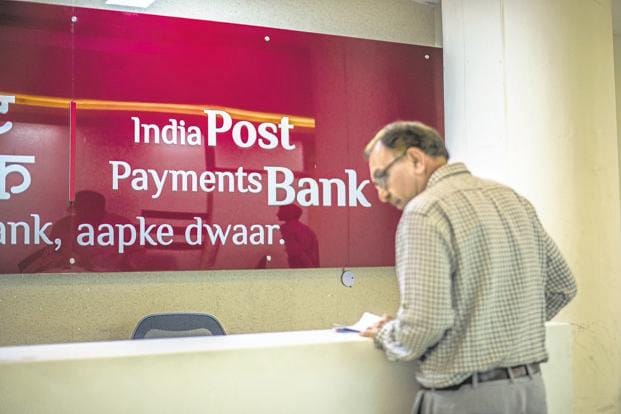 Prime Minister Narendra Modi on 1 September launched the India Post Payments Bank that offers doorstep banking to customers, mainly in rural areas. Mint analyses the banking model and how it seeks to ensure greater financial inclusion.
What is India Post Payments Bank?
India Post Payments Bank has been incorporated as a public sector company under the department of posts, with 100% government equity and is governed by the Reserve Bank of India. Two pilot branches were inaugurated in Raipur and Ranchi on 30 January 2017. In January 2015, the centre had announced that it was considering a legislature to finalize the setting up of the bank, and applied for a banking licence. In the following month, the centre, as part of its budget announcement, said India Post would use its network to run a payments bank.
What services will India Post Payments Bank offer?
India Post Payments Bank will offer a range of products—savings and current accounts, money transfer, direct benefit transfer, bill and utility payments, enterprise and merchant payments. Customers will be able to access all products and services across various channels—over-the-counter services, micro ATM, mobile banking app, text messages, phone calls. The payments bank will also provide access to third-party financial services such as insurance, mutual funds, pension, credit products and forex.
What is the proposed investment outlay?
Days before the launch of India Post Payments Bank, the centre approved an 80% rise in spending on the payments bank to ₹1,435 crore to take on competition.
Is India Post Payments Bank different from traditional banks?
A payments bank is a differentiated bank, offering a limited range of products. It can accept deposits of up to ₹ 1 lakh per customer. Unlike traditional banks, it cannot issue loans and credit cards. India Post Payments Bank will offer three types of savings accounts—regular, digital and basic—at an interest rate of 4% per annum. It will provide doorstep banking facility at a charge of ₹15-35 per transaction. The limit for doorstep banking is ₹ 10,000.
How will it promote rural banking?
India Post Payments Bank will deploy around 300,000 postmen, gramin dak sewaks with cell phones and biometric devices to offer doorstep banking, mainly in rural areas. By December, all 155,000 post offices may be linked to the IPPB system. IPPB managing director and chief executive Suresh Sethi said there are 50,000 rural bank branches. Bringing 130,000 points of service will scale up the rural banking ecosystem by 3.5 times, he said.