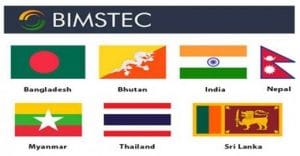 Formed through Bangkok Declartion in 1997(june)
Initially, it was formed as BIST-EC
(Bangladesh, India, Sri Lanka and Thailand Economic Cooperation).
December 1997- Myanmar included
Group was renamed 'BIMST-EC' (Bangladesh, India, Myanmar, Sri Lanka and Thailand Economic Cooperation).
2004 February – Nepal and Bhutan added
The name of the grouping was changed to 'Bay of Bengal Initiative for Multi-Sectoral Technical and Economic Cooperation' (BIMSTEC).
India is the lead country for cooperation in four priority areas: counter-terrorism
and transnational crime, transport and communication, tourism and environment, and disaster management.
The objective of building such an alliance was to harness shared and accelerated growth through mutual cooperation in different areas of common interests by mitigating the onslaught of globalization and by utilizing regional resources and geographical advantages. Unlike many other regional groupings, BIMSTEC is a sector-driven cooperative organization.
Starting with six sectors—including trade, technology, energy, transport, tourism and fisheries—for sectoral cooperation in the late 1997.
it expanded to embrace nine more sectors—including agriculture, public health, poverty alleviation, counter-terrorism, environment, culture, people to people contact and climate change—in 2008.
Peremanent Secretariat – Bangladesh
Chairmanship rotates alphabetically
Currently with Nepal (Since 2014)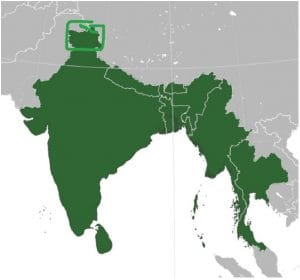 Why BIMSTECC is Important?
"Multilateralism" is the primary tool INDIA is using to facilitate and improve its international relations. One of the cornerstones of India's strategy is to develop economically and technologically. It will be possible by maintaining good relations with neighbouring countries specifically with North-East and south-East Asian countries. This measure leads to the formation of BIMSTEC.
BIMSTEC brings together 1.5 billion people or 21% of the world population and a combined gross domestic product (GDP) of over $2.5 trillion. In terms of connectivity, Bimstec has at last three major projects that, when finished, could transform the movement of goods and vehicles through the countries in the grouping.