SHIMLA: No consensus could be reached on how to use Shimla's heritage building 'Town Hall' on Saturday. While the state capital's municipal
corporation wants the building back in its possession, there is a section that wants the building to be used either for the purpose of a public library or
museum.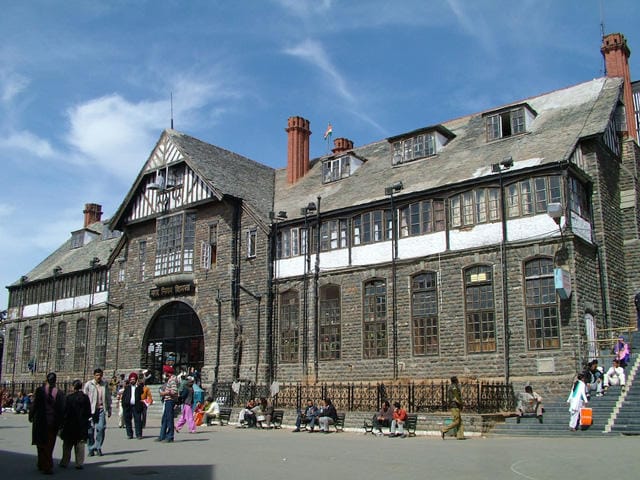 On the directions of the Himachal Pradesh high court, the state's tourism department had convened a meeting of stake holders in Shimla on Saturday to discuss how to use the building.At the meeting, CPM leader and former mayor Sanjay Chauhan said the building should be handed back to the MC as it was with civic body before it restored. All councilors at the meeting supported him.
But many others were of the opinion that the building should instead be used for a library or museum.
In its December 13, 2017, order, a division bench of Chief Justice (acting) Sanjay Karol and Justice Sandeep Sharma had directed the state chief secretary to file a "personal affidavit" regarding the use of the heritage building.
The court was of the "considered view" that the decision must be taken with regard to proper use of the building after its restoration and said it could be used for housing a library and other public conveniences, rather than leaving it to the mercy of "babus" for nailing the restored wooden panels and work of art, only for the purposes of hanging annual calendars or pasting the same all over the walls.