With successive two years in its bag, the third edition of Indian Ocean Conference is set to begin on August 27 at Hanoi, the capital of Vietnam. The theme of the two- day conference will focus on 'Building Regional Architectures', particularly with regards to trade and commerce, security and governance.
This year's conference will see 43 countries as participants while 28 ministers and officials are set to address the event. The key speakers include Sri Lankan Prime Minister Ranil Wickremesinghe, Deputy Prime Minister and Minister of Foreign Affairs Vietnam H.E. Pham Bihn Minh, Deputy Prime Minister and Minister for Health & Population, Nepal, H.E. Upendra Yadav and Minister of Foreign Affairs, Singapore, H.E. Vivian Balakrishnan along with other notables. Representatives from Indian and foreign Think Tank will also grace the conference. Indian External Affairs Minister, Sushma Swaraj along with other dignitaries will inaugurate the conference on August 27.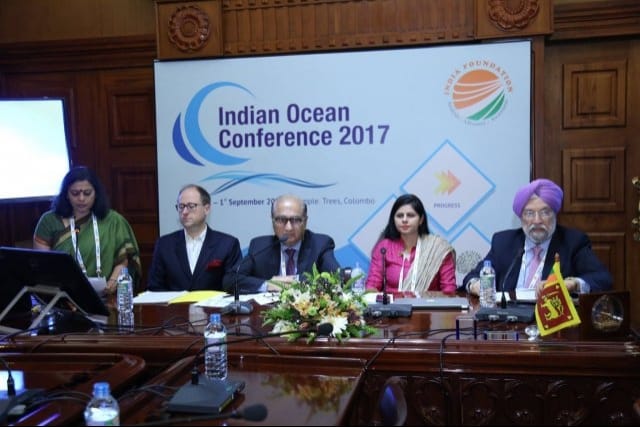 The India Foundation is an independent research center focusing on the issues, challenges and opportunities of the Indian polity. The Foundation believes in understanding contemporary India and its global context through a civilizational lens of a society on the forward move. Based on the principles of independence, objectivity and academic rigor, the Foundation aims at increasing awareness and advocating its views on issues of both national and international importance.