free mock test for
hpas Prelims 2020
Test yourself  In Real Exam Environment and know your Rank Among all serious aspirants.
Test Yourself in Real Exam Environment.
Find out where you stand, if HAS Prelims exam were today.
Know your Rank Among All Serious Aspirants.
Paper is Prepared by Experts and based on latest Exam Pattern.
Answer key will be provided with Detailed Explanation.
Test will be conducted on Nimbus Academy APP. So you need to install the APP first.
Date of Mock Test
06 – Sept – 2020
TIMING
10:00 AM – 12:00 PM
Scan QR Code to Download
Nimbus Academy App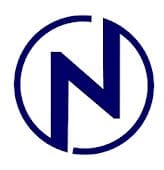 Graphical Analysis
Graphical Analysis will be provided just after he class to understand the weakness.
Ranking
Ranking among all the students who appeared will be provided
Exaplanation
Explanation for all the questions will be provided on the same page after the test.
Share to others
Share this to other aspirants. So that more and more aspirants will get benefit.